The idea behind our first annual Southern California Charity Golf Classic was to commemorate several people in our community who we saw doing great things. Our first annual Southern California Charity Golf Classic in 2015 raised $7,597.81 for 10 different charities in the Chino Valley area.
This year the event will be bigger and better. Join us at the 2nd Annual Southern California Charity Golf Classic on July 29, 2016 at Los Serranos Country Club. When you sign up you have the chance to win cash and prizes. Including $1000 to the winner of our helicopter ball drop or even a brand new car from MK Smith Chevrolet. You'll also be able to bid on awesome items during our live auction and silent auction. Plus, join us all for an amazing chicken and tri tip dinner.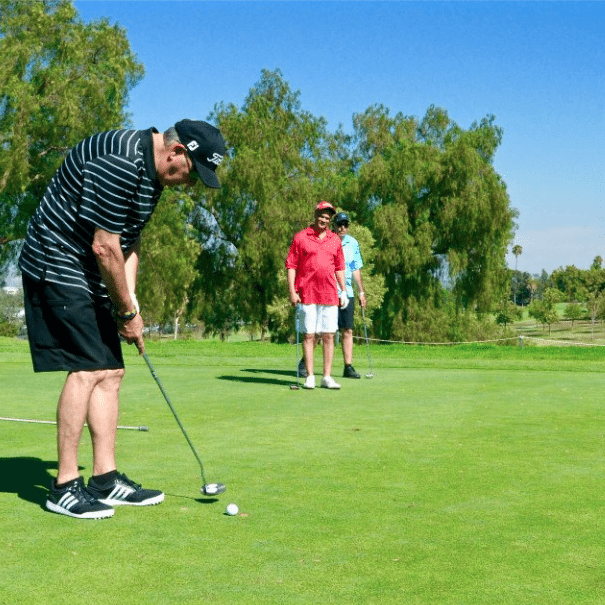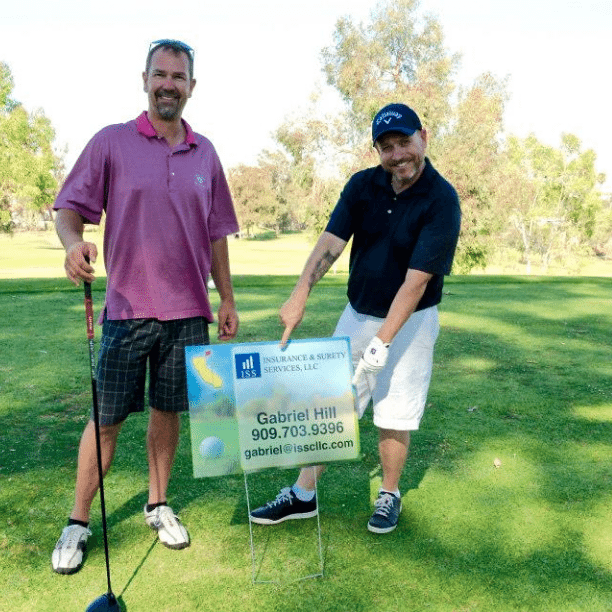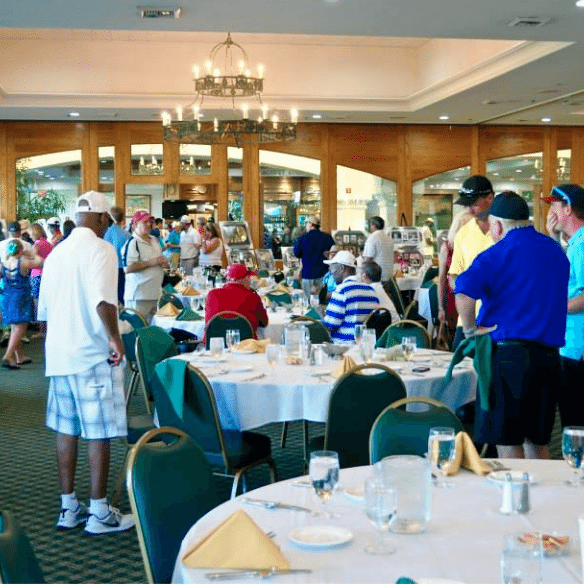 Play golf, have fun and give back.
Sign up for our Southern California Charity Golf Classic Tournament.
Reserve Your Tee Time - $149
ONLY $99 IF YOU BUY BEFORE JULY 15!
Your Tee Time will reserve your spot in the tournament, enter you into on-course contests, provide you a tasty tri tip and chicken dinner with dessert, get you a great seat for auctions and award presentations, and a bag full of goodies. Shotgun start at 1:00 PM.
Become a Sponsor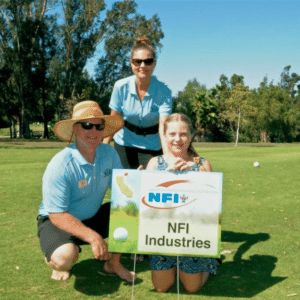 We have a number of awesome sponsorship opportunities available. Click here to see our sponsorship options.
Dinner Only - $36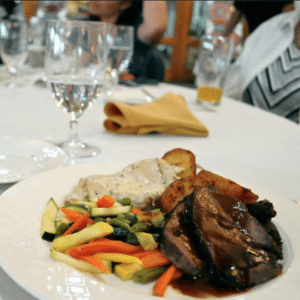 If you aren't much of a golfer, or if you recently had shoulder surgery, or if you won't be able to make your tee time, you can still join us for a delicious tri tip and chicken dinner with dessert at Los Serranos Country Club. Your spot at a dinner table will give you a great seat to join in our raffles and auctions.
Nix The Golf - $125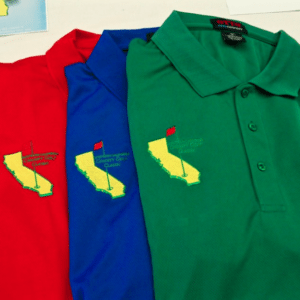 If you want to give back to the community and help us reach our goal this package is for you. Feel a part of the tournament with our Nix the Golf Package and receive a high-quality hat, shirt, and towel with the Southern California Charity Golf Classic Logo. Plus, promote yourself, your business, or your organization in one of our contests where the winner will also receive a hat, a shirt, and a towel with the logo.
For the Community
This year we have selected some amazing charities to support at the SCCGC. Each of them provides a great service that really does so much to make the Chino Valley a wonderful place. Each of them also has passionate, caring and dedicated people that give so much of their time, knowledge and energy into improving our community.
Boys Republic - To give adolescent youth with behavioral, educational, and emotional difficulties an opportunity to achieve their maximum potential for responsible, self-directed life within the community.
Chino Rotary Club - To connect leaders within the community, exchange ideas about how to make a positive impact in the community where we work and/or live, and put those ideas into action.
Chino Valley Fire District Foundation - To promote life, safety, and welfare of the public through educational programs, direct assistance, and financial support of charitable organizations, victims of tragic events, and injured firefighters.
Love Them All Foundation - To help children & adults with disabilities play organized sports and participate in social activities.
Priceless Pets - To rescue, rehabilitate, and re-home unwanted and abandoned dogs and cats.
The Let It Be Foundation - To provide support and services to families of children diagnosed with life-threatening pediatric illnesses, thereby restoring the sense of normalcy in the home environment.
Find out more about these organizations on the SCCGC website, click here.
In Honor of Gary Christman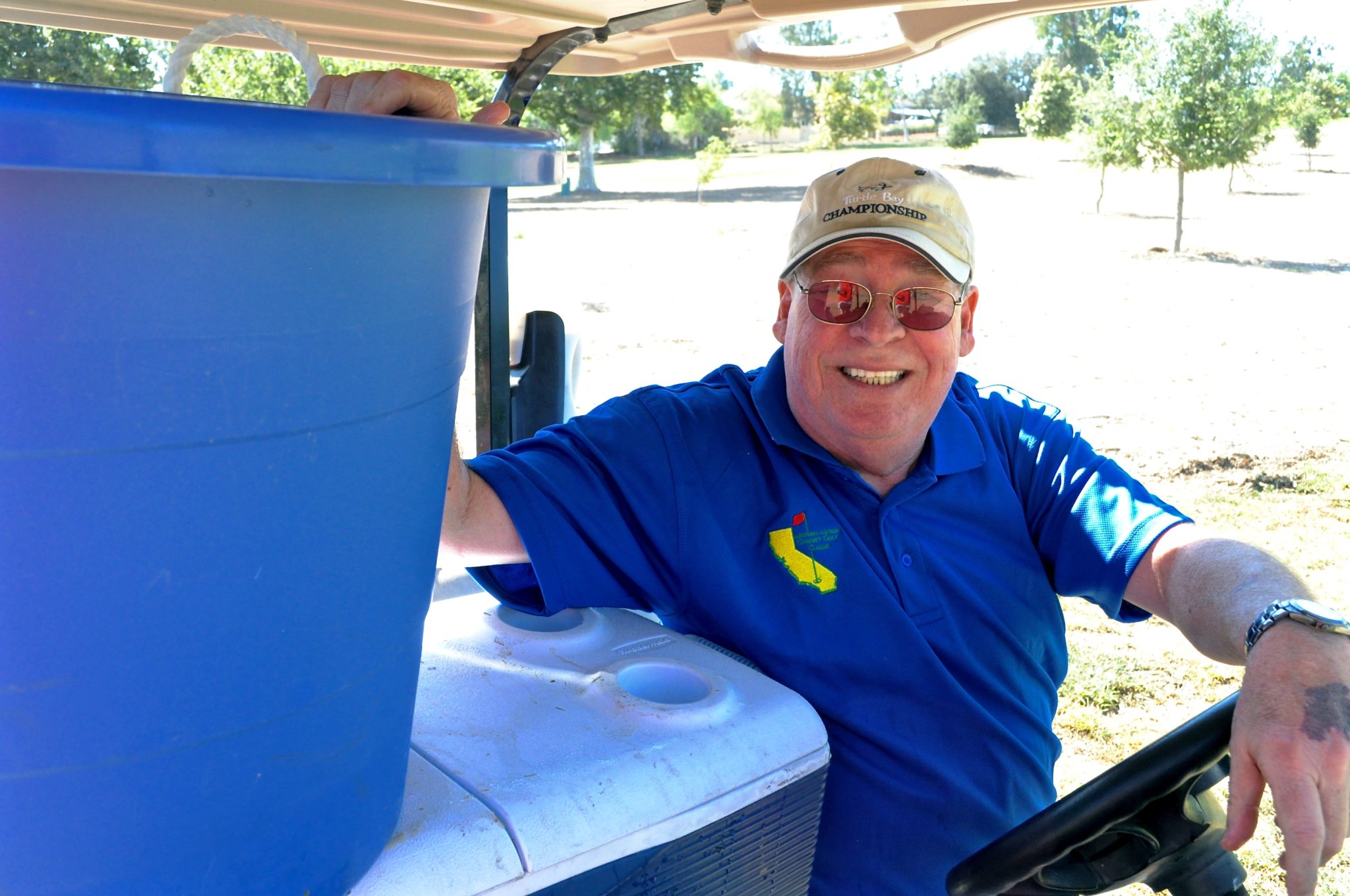 Here is Gary Christman at the first Southern California Charity Golf Classic. He delivered drinks and food to golfers during the tournament and planned to do the same this year. From the very beginning he was one of the biggest supporters of the tournament. In May, Gary passed away. 
He was an excellent father, husband, friend, and community member who loved golf. He made great contributions to developing local junior golf and Ayala High School golf. We will always remember his kind heart and his smile which took over his whole face. Rest in peace.
Photos From Last Year's Event
Sign up now to join the fun and help raise over 12k for local charities.
Get Your Tee Time
Please let us know if you have any questions about the Southern California Charity Golf Classic. Email Zeb Welborn at Zeb@WelbornMedia.com.
Last year, the money we raised went to:
Boys Republic: The money raised for Boys Republic will be going towards their new Culinary Kitchen project. The boys will not only learn the Culinary Arts but also how to be confident in a restaurant setting and help prepare them to become Chefs. Boys Republic is a private, nonprofit, nonsectarian school and treatment community for troubled youngsters. Since its founding in 1907, it has guided more than 30,000 at-risk teenage boys and girls toward productive, fulfilling lives.
The Let It Be Foundation: The Let It Be Foundation cares for an entire family, not just their sick child during the length of medical treatment. A family's income level is not a qualifying factor to determine if they are eligible. Without love and encouragement, the disease can become the focus of their existence.
Wounded Warrior Project: Wounded Warrior Project (WWP) is a charity and veterans service organization that offers a variety of programs, service and events for wounded veterans of the military actions following the events of September 11, 2001.
Bark for Life: The Bark For Life movement offers an inspiring opportunity to honor cancer survivors, promote how individuals can reduce their cancer risk, and raise money to help end cancer.
House of Ruth: House of Ruth's mission is two-fold: (1) To advocate for and assist women and children victimized by domestic violence and children exposed to violence in transforming their lives by providing culturally competent shelter, programs, opportunities, and education; and (2) To contribute to social change through intervention, education, prevention programs and community awareness.
Salvation Army: The money raised for The Salvation Army went towards food to feed the homeless and impoverished community for their Wednesday hot dinner.
Corona Firefighters Benevolent Fund: The money we raised when to support Tayvin J. Sheridan. Tayvin was born August 5, 2011, six weeks premature with a hypoplastic right heart and an underdeveloped right arm, right ear and right side facial paralysis. He has received physical therapy since he was 10 weeks old and has undergone two major heart surgeries. Tayvin recently realized his "little ear" is not "normal". The money we raised went towards his ear reconstructive surgery. He will also have a heart bypass in 2016 and numerous prosthetic arms in his future. Tayvin has made tremendous progress and has become such a smart, active and strong toddler. His determination is a true inspiration to watch.
California Scholastic Press Association: The money raised for the California Scholastic Press Association has been earmarked to help pay for a student from the Inland Empire to attend the CSPA Workshop. The CSPA hasn't had many students from the area, but some financial assistance would make it easier for a budding journalist to attend.
Chino Rotary Club: The Chino Rotary Club donated funds to four students from the Share Your Passion Scholarship and to the Ayala Golf Program.

Lacey and her brother Zeb Welborn founded Welborn Media. She has designed and launched websites, several projects, marketing materials, a podcast, a book and more. Her passions include her family, her friends, creating things and helping businesses grow.

Latest posts by Lacey Welborn (see all)
Share This Article!