Thank You for Supporting Local Charities
Sorry it's taken so long to gather the amount raised for the Southern California Charity Golf Classic. We were still waiting on a few bills before we could give the final assessment.
I'm so proud of our team of organizers who helped put this golf tournament on. Thank you to Belinda Douglas, Dana Godfrey, Jan Edwards, Karon Mulligan, Lynnette Brown, Mark Bozek, Rick Bui, Ron Capps and Gary Christman for organizing our golf tournament this year.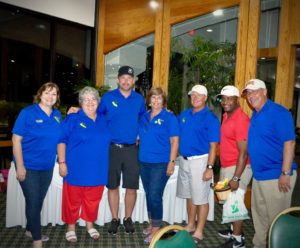 Thank you to our sponsors:
Eagle Sponsor: SKC Company
Birdie Sponsors: The ESV Group Inc; KKW Trucking; Insurance & Surety Services, LLC; Foddrill Construction Corp.; Chino Valley Fire District and Fairway Independent Mortgage Corporation
Par Sponsors: Scott Foties, LPL Financial; Apollo Insurance Services; Los Portales; Ecko Products Group; Waste Management
Tee Sign Sponsors: REALiTEE Golf; Chino Commercial Bank; Edwards-Swift & Associates; New York Pizzeria, MK Smith Chevrolet and Roscoes Famous Deli
$11,382.64 Raised!
Thank you to everyone involved in putting on this golf tournament. We're proud to announce that we raised $11,382.64 for local charities.
The Breakdown
When signing up for the golf tournament online, you were given the option to choose which charity you'd like to support most for the golf tournament.
50% of the money raised from our golf tournament was split amongst the participating charities and the other 50% was divided based on the charities you chose to support.
23 golfers chose to support the Chino Rotary Club, 13 golfers chose to support the Love Them All Foundation, 13 golfers chose to support Boys Republic, 12 golfers chose to support Priceless Pets, 8 golfers chose to support The Let It Be Foundation and 4 golfers chose to support Chino Valley Fire. 61 golfers chose to have their funds evenly distributed amongst the participating charities.
Chino Rotary Club will receive $2,357.23

$650 from the Chino Rotary Club will go to the Ayala Boys & Girls Golf program for their help working on the day of the Southern California Charity Golf Classic.

Love Them All Foundation will receive $1,932.50
Boys Republic will receive $1,932.50
Priceless Pets Rescue will receive $1,890.03
The Let It Be Foundation will receive $1,720.13
Chino Valley Fire District Foundation will receive $1,550.25
Would love to get your feedback and thoughts on our efforts. Please leave your comments on our Facebook group page. Link is below . . .
Golf Shirts
I have the golf shirts for everyone who ordered them on the day of the golf tournament. I will be delivering them and/or mailing them out soon.
Thank you all for everything!
Zeb
For the Community
This year we have selected some amazing charities to support at the SCCGC. Each of them provides a great service that really does so much to make the Chino Valley a wonderful place. Each of them also has passionate, caring and dedicated people that give so much of their time, knowledge and energy into improving our community.
Boys Republic – To give adolescent youth with behavioral, educational, and emotional difficulties an opportunity to achieve their maximum potential for responsible, self-directed life within the community.

Chino Rotary Club – To connect leaders within the community, exchange ideas about how to make a positive impact in the community where we work and/or live, and put those ideas into action.

Chino Valley Fire District Foundation – To promote life, safety, and welfare of the public through educational programs, direct assistance, and financial support of charitable organizations, victims of tragic events, and injured firefighters.

Love Them All Foundation – To help children & adults with disabilities play organized sports and participate in social activities.

Priceless Pets – To rescue, rehabilitate, and re-home unwanted and abandoned dogs and cats.

The Let It Be Foundation – To provide support and services to families of children diagnosed with life-threatening pediatric illnesses, thereby restoring the sense of normalcy in the home environment.
Find out more about these organizations on the SCCGC website, click here.
In Honor of Gary Christman
Here is Gary Christman at the first Southern California Charity Golf Classic. He delivered drinks and food to golfers during the tournament and planned to do the same this year. From the very beginning he was one of the biggest supporters of the tournament. In May, Gary passed away.
He was an excellent father, husband, friend, and community member who loved golf. He made great contributions to developing local junior golf and Ayala High School golf. We will always remember his kind heart and his smile which took over his whole face. Rest in peace.

Zeb Welborn is the founder of 19th Hole Media, author of the Social Golf Course, president of Welborn Media and the host of the Twitter Chat, #GolfChat.
Find out more.

Latest posts by Zeb Welborn (see all)
Share This Article!