Friend to the Southern California Charity Golf Classic, Mel Austin is hosting and producing a comedy show. Mel Austin hooked us up with a great master of ceremonies for our golf tournament in July and now he's hosting Squeaky Clean Comedy.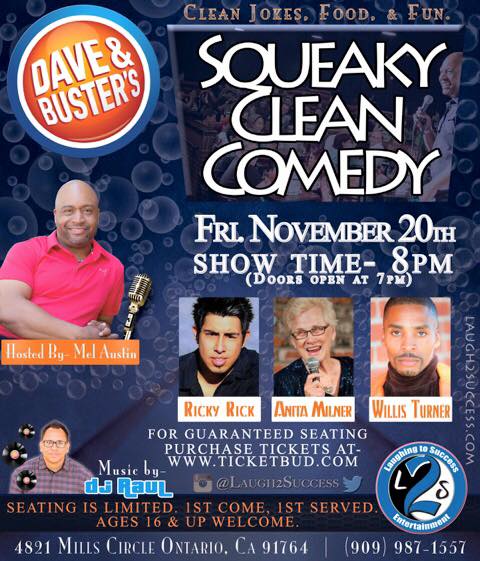 Squeaky Clean Comedy! A great way to release your stress at the end of the week. This 90 minute show is packed with high energy standup comedy without offensive language or content. Ages 16 & up welcome. Hosted and produced by Mel Austin with Laughing To Success Entertainment www.Laugh2success.com. Music by DJ Raul.
If you check out the show, let us know!
If you can't make it to this show visit Mel's website to see more great events: http://laugh2success.com/

Lacey and her brother Zeb Welborn founded Welborn Media. She has designed and launched websites, several projects, marketing materials, a podcast, a book and more. Her passions include her family, her friends, creating things and helping businesses grow.

Latest posts by Lacey Welborn (see all)
Share This Article!