Thank you all so much for playing in the Southern California Charity Golf Classic.
I wanted to get this recap to you all much sooner than this, but it's taken this long to make sure we had all the correct numbers and to take care of all the clean up after the event itself.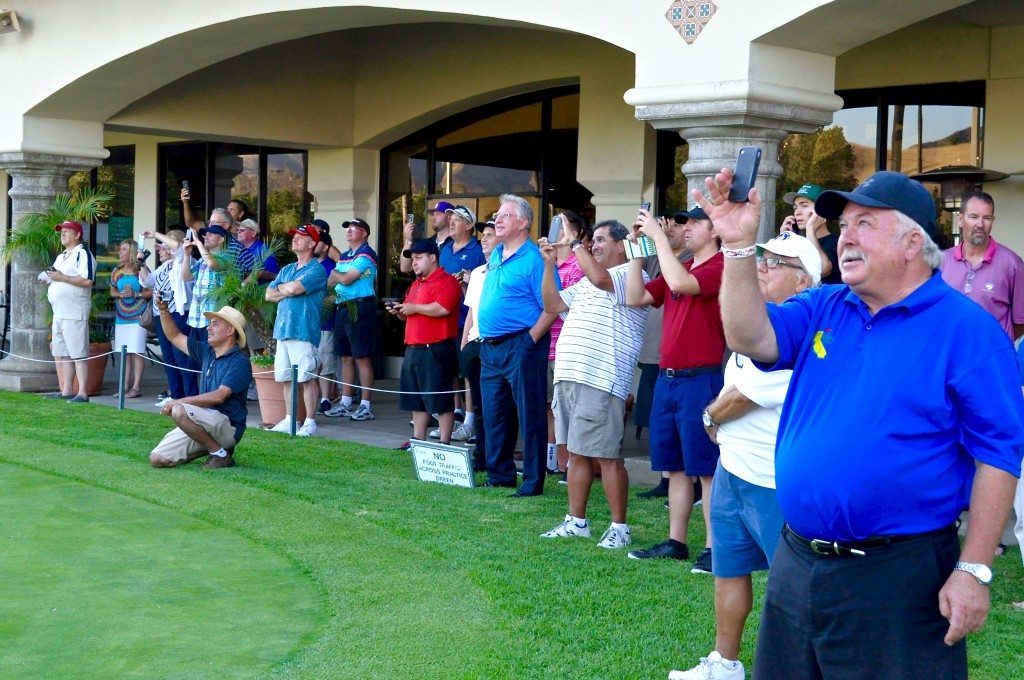 In total, we had 115 golfers play in the 1st Annual Southern California Charity Golf Classic.
JB, John Gaynor, Danny Samson and Scott Britton won the Southern California Charity Golf Classic with a score of 55 or 17 under par. As winners, JB, John, Danny and Scott will each receive the Green Golf Shirt and free entry into next years golf tournament.
No one had a Hole-in-One on the MK Smith Chevrolet Hole-in-One Hole. John Gaynor won the closest to the pin contest on Hole #2. And Dan Samson won the Money Hole on Hole #17.
Errors
In managing the first golf tournament, we were bound to make some errors. The biggest error was that I forgot to include those who paid for the wristbands to be included in the Money Hole. In cash we had $90, but in total, we had $280 committed towards the Money Hole which means Dan Samson is entitled to an additional $90 in cash. If you know Dan, please have him contact me.
Golf Shirts
Thank you to everyone who purchased golf shirts at the Southern California Charity Golf Classic. We're placing the order for your shirts this week and will get them out to you when they arrive. (I will let you know when that will be in our next email)
So, How Much Did We Make?
When we decided to put this charity golf tournament on, we wanted to make it as affordable as possible to get as many golfers signed up as possible.
We then wanted to put on a great event that hopefully, you all would like to attend next year.
And lastly, we wanted to make it so good that not only would you come back next year but that you'd tell your friends to join us next year. With more golfers and a higher price point (for new golfers?), we hope to make even more next year.
Together, we raised $7,597.81 for local charities!!!
And here's how we broke it down . . .
Charity Payouts
In our original planning for the event we decided to split the profits from the event amongst the ten participating charities by guaranteeing all charities would split 50% of the profits while the remaining 50% would be divided amongst the charities you decided to support when you signed up.
Bark for Life = .067 x 7597.81 = $509.05
Boys Republic = .119 x 7597.81 = $904.14
CSPA = .105 x 7597.81 = $797.77
Chino Rotary = .072 x 7597.81 = $547.04
Corona Firefighters = .138 x 7597.81 = $1048.50
House of Ruth = .081 x 7597.81 = $615.42
The Let It Be Foundation = .109 x 7597.81 = $828.16
Salvation Army = .076 x 7597.81 = $577.43
Share Your Passion = .128 x 7597.81 = $972.52
Wounded Warrior Project = .104 x 7597.81 = $790.17
Feedback Survey
As I mentioned during the event, we want to make sure this is the best golf tournament it can be. We built some great momentum this year and I want to get your feedback to see if we can make this event even better for next year.
Please take the time to answer the Brief Five Question Survey in this link:
https://docs.google.com/forms/d/1iTKfknLmZkb0ybl69KZUrF2-OxltxzwZRNc6cZMuXqc/viewform?usp=send_form
Faceboook Group Page w/PHOTOS
We also created a Facebook group page which has tons of great pictures of the event (click Photos then Albums). We would love for you to share your impressions of the golf tournament and any photos you took on our Facebook Group Page!
https://www.facebook.com/groups/1469009460083115/
Stay tuned for more emails about the Southern California Charity Golf Classic in the near future.
---
Please Review, Support and Do Business with Those Organizations Who Supported the Southern California Charity Golf Classic!
Thank You All!
Charities
Bark for Life
Boys Republic
California Scholastic Press Association
Chino Rotary Club
Corona Firefighters Benevolent Fund
House of Ruth
The Let It Be Foundation
Salvation Army
Share Your Passion Scholarship
Wounded Warrior Project
Sponsors
Birdie Sponsors
Scott Goodwin & Associates
Insurance and Surety Services, LLC
NFI Industries
Par Sponsors
Apollo Insurance Services, Inc.
Los Portales
Tee Sign Sponsors
Chaffey College Chino Campus
Chino Commercial Bank
Cal State Solar
Edward Jones – Scott Foties
Subway – City of Industry
Globiant
Raffle, Auction and On Course Prizes
Hole-in-One Car from M K Smith Chevrolet
In-Home Wine Tastings from PRP Wine International
Twosomes at San Dimas Canyon Golf Course
Foursome at Arroyo Trabuco Golf Club
Foursome at Santa Barbara Golf Club
Twosomes at Strawberry Farms Golf Club
Twosomes at Robinson Ranch Golf Club
Twosome at Anaheim Hills Golf Course
Twosome at Dad Miller Golf Course
Twosome at Revere Golf Club from Greenskeeper.org
One Round of Golf at Western Hills Country Club
Srixon Golf Balls from 19th Hole Media
Roscoes Famous Deli Gift basket
Electronics from Globiant
Sandwich and Cookie Platter from Subway – City of Industry
$50 Gift Cards to Tahoe Joe's
$50 Gift Certificate to Town Square Florist
Gift Basket from Lillestrand Leadership
Golf Lessons at PGA Learning Center with Tony Brooks
Silent Auction by SignedStuff.com
$50 Gift Cards to Elite Boutique Salon & Skincare
Movie Baskets, Small Barbecues, a Blender, a Waffle Maker, an Ice Chest and More from US Bank
$500 credit on any commission earned by a KALEO Agent and a Town Square Florist Arrangement
and More . . .
Goodie Bags
Pizookie from BJ's Restaurant
Warrior Custom Golf 21 degree Hybrid or Lob Wedge
KIND Snack Bars
Wounded Warrior Project Flyers, Brochures, Lapel Pins, Wristbands, Magnets, and Decals
Cell Phone Caddies and Goodie Bags from Southern California Edison
Appetizer or Nevada Cheesecake from Tahoe Joe's
Waters, Drinks and Fruit from Haggen
and More . . .
Organizers
Belinda Douglas
Dana Godfrey
David Kramer
Gary Christman
Karon Mulligan
Leigh Ann Fatino
Lyle Ballard
Michael Toomey
Ron Capps
Scott & David Goodwin
Vicki Finklestein
Zeb Welborn

Lacey and her brother Zeb Welborn founded Welborn Media. She has designed and launched websites, several projects, marketing materials, a podcast, a book and more. Her passions include her family, her friends, creating things and helping businesses grow.

Latest posts by Lacey Welborn (see all)
Share This Article!