Many golf professionals that I have known that are in charge of golf shop staffs are put off by any serious discussion of salesmanship as possibly being perceived by members or guests as 'hard sell' and put off accordingly.  Nothing could be farther from the truth.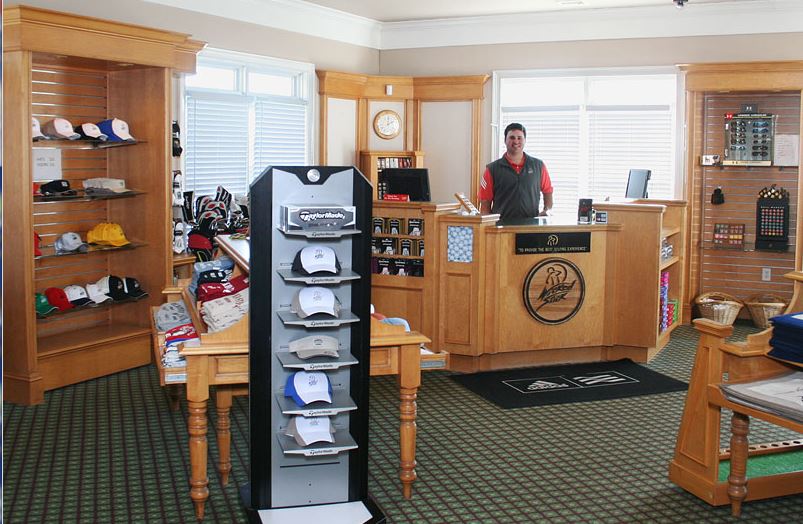 Here are some good tips for helping the golf staff better service the members/customers that will enhance their experience and improving sales at the golf course.
 

Good salesmanship begins before the customer arrives.

 

Salesmanship is 10% presentation, 90% preparation.

 

You need to have a compelling presentation of product in order to inspire the customer, but you should rehearse helping customers. The first step should be learning about the products and practicing communication.

 

Your sales rep will usually help with product knowledge.  Whenever possible, the staff should use personal use discounts to wear or use what they sell.
 Great salespeople are easy to spot – they engage the customer and then listen when they speak.

 

You should resist the temptation to tell the customer all you know until you have heard their needs and concerns.
 You should ask open-ended questions and listen carefully to the customer's answer. A customer who is talking isn't listening.

 

You should empathetically listen and then address his or her needs as best you can with your suggestions.

 

People buy from those they grow to like and create a relationship with – listening conveys empathy and is an important relationship builder.
 You don't always need to be selling our product to be helpful; customers that feel genuinely serviced become loyal customers. You want to bring the expertise and trust you have established onto the floor of the shop.

 

The most effective way to sell is to focus on the customer's needs. Find out who the product is for, how it will be used and what criteria the customer/member has in mind for it. That information allows you to suggest products you honestly believe will meet their needs. When they see you are genuinely interested in helping him they will open up, work with you and want to buy from you.
 

Nothing sells like a personal relationship.

 

When possible, customers – certainly members – should be welcomed to the shop by name and in the same manner they would be welcomed to your home.
There is nothing new about any of these concepts.  They are true for anyone in retail – not just golf shops.  Sometimes golf staffs lose sight of the fact that they are in the retail business of selling.  Improve the customer experience and work on improving sales at the golf course and you'll be on the right track.
You can read my other blogs or contact me at www.essentiallygolf.com.
Get Our Golf Course Marketing Emails
I have spent most of my childhood and adult life in golf and I developed a love and respect for the game at a very early age.I was extremely fortunate to have wonderful teachers work with me throughout my career and never charged me a dime.In return for that I have probably given away more lessons than I have ever charged for.I just love helping people enjoy golf more.


PROFESSIONAL STANDING

Life Member PGA of America

Member PGA Quarter Century Club

Member PGA President's Council on Growing the Game
Latest posts by Sam Adams (see all)
Share This Article!