Zeb Welborn was chosen as a Game Changer in Southland Golf Magazine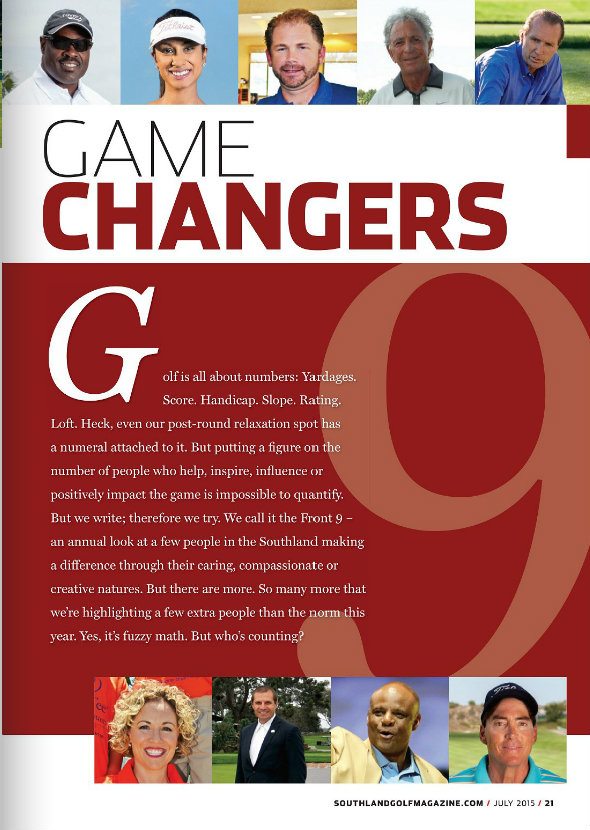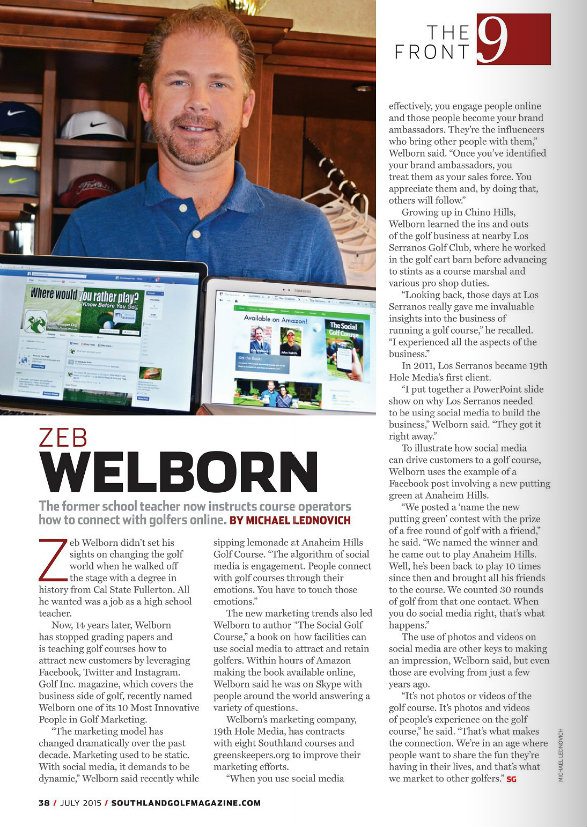 Source: Southland Golf – July 2015
Southland Golf takes an annual look at a few people in the Southland who are Game Changers. People who help, inspire, influence or positively impact the game. It's this year's Front Nine.
Click the link above to read the article or check out some of our favorite parts below.
---
ZEB WELBORN
The former school teacher now instructs course operators how to connect with golfers online.
"The marketing model has changed dramatically over the past decade. Marketing used to be static. With social media, it demands to be dynamic," Welborn said recently while sipping lemonade at Anaheim Hills Golf Course. "The algorithm of social media is engagement. People connect with golf courses through their emotions. You have to touch those emotions."
The use of photos and videos on social media are other keys to making an impression, Welborn said, but even those are evolving from just a few years ago.
"It's not photos or videos of the golf course. It's photos and videos of people's experience on the golf course," he said. "That's what makes the connection. We're in an age where people want to share the fun they're having in their lives, and that's what we market to other golfers." SG