#GOLFCHAT
with Zeb Welborn
About #GolfChat
For the latest on #GolfChat go to the dedicated website: www.GolfChat.org
#GolfChat is for golfers from all over who want to connect and share their joy for the sport.
Every Tuesday from 10AM-11AM PST and 5PM-6PM PST follow along by typing #GolfChat into Twitter search and adding #GolfChat to your tweets.
Learn more about how to join in, How to Participate in #GolfChat.
Recent News
In preparing for our very first #GolfChat hosted tonight on Twitter, Tuesday, January 6 at 5pm PST.  I decided to create a list of my favorite Golf Twitter accounts to follow.
I jokingly say that these are the best of the best golf Twitter accounts to follow in 2015.
My list is not meant to be comprehensive.  This is just a list of people who I've talked golf with on Twitter over the years.  Give them a follow and let them know you found them through this list if you get a chance.
Check back as I will be updating this list through February, 2015 to include lists like Top 20 Golf Twitter Accounts to Follow, Top 20 PGA Tour Golfers to Follow, Top 20 LPGA Tour Golfers to Follow, Top 20 GK Twitter Accounts to Follow, and much, much more.
(I'll include links as they become available on the world wide web)
But for now, here are my favorite Twitter accounts to follow:
Bunkers Paradise
@AdamJFonseca – Freelance golf writer. GWAA member. @BunkersParadise contributor. Owner of 

http://

ChicagoDuffer.com

 

.
@BunkersParadise – A Golf Community Who Live, Love & Learn Everything Golf | Golf Club Reviews, Videos, Tips, Giveaways & Lots of Fun!
@BPGolfingGirls – The Official Twitter account for the women of @BunkersPGolf (Bunkers Paradise). Follow for @lpgagolf news, women's reviews and thoughts. Run by @hugapar
@GolfingWithLee – Community Manager, Partner & Head of Social Media for 

http://

bunkersparadise.com

 

 @bunkersparadise | Family, Lakers, Golf & Surf | creator of @lakerfacts
@hugapar – Former LPGA Player helping golfers reach Peak Performance thru Mental Training.#golf Proud 2b on Team @BunkersPGolf as writer/reviewer 

http://

bunkersparadise.com
Defining Success Podcast Interviewees – Over the past few years I've had the pleasure of interviewing some amazing people on The Defining Success Podcast.  Here are the golfers I've interviewed who have Twitter accounts.
Listen to their interviews at the Defining Success Podcast.
@Hugapar – Former LPGA Player helping golfers reach Peak Performance thru Mental Training.#golf Proud 2b on Team @BunkersPGolf as writer/reviewer 

http://

bunkersparadise.com

@GolfingwithLee – Community Manager, Partner & Head of Social Media for 

http://

bunkersparadise.com

 

@bunkersparadise | Family, Lakers, Golf & Surf | creator of @lakerfacts
@JohnnyGK – Owner/Founder – Golf's Social Network – GreensKeeper – Mobile App Launching Soon – Company Expansion Planned
@rickyleepotts – Digital Communications Manager for Troon, owner of the Google+ GOLF Community, blogger, beer snob, music fanatic, avid golfer and runner!
@SWINGPlay – Christian, Mother, Wife, LPGA Member, USKG Master & Top Kids Teacher, Founder SWINGplay® Golf Education & Interactive FUNdamental Golf Designs
@theGolfClub – The Golf Club host/producer on 4 radio stations in Hawaii. Streaming live or podcast at 

http://

radiogolfclub.com

 

, @iTunes, @TuneIn or @Stitcher. Member GWAA.
@USGLL1 – Growing the Game
@virgiltourspin – PGA teaching professional/tv/raidio host of Golf Talk America & Talking Golf, Callaway Elite Staff, Public Speaker, Best-Selling Author
Golf Course Industry
@AllenWronowski – Folds of Honor Director of Golf Development and Relations; PGA of America Honorary President and Hall of Fame Member
@AndrewKramer47 – Professional Golfer tryin to birdie my back nine #BeyondTheLinks
@aspittle – Senior Director of Sales & Marketing for @KemperSports Golf Course & Hospitality Management (Pinkberry, Music & Caffeine addict)
@CowanBrew – VP of Sales & Consulting for Box Ventures, GM of Greens CC, Love the Thunder, Sooners & MSM Rockets. These thoughts are mine
@crittendenconf – #Golf, #Insurance and #CRE Conference Experts #CrittREF14, #GolfCon14, #realestate, #Multifamily, #MultiCon15, #MultiWESTCon15, #MedCon15, #CRECon14 #CRECon15
@KemperSports – Golf course management company in Northbrook, Ill. Properties include @BandonDunesGolf, No. 1 Golf Resort, @ChambersBayGolf, @HarborShores and The Prairie Club.
@KevKnutsen – Director of Golf at @elpradogc.
@krisstrauss – VP of Sales & Marketing for Troon. Originally from Honolulu, Hawaii. Resides in AZ. Golf fanatic & ASU Sun Devil. (Views are my own).
@NGCOAConference – Registration opens September 29th for the 2015 NGCOA Annual Conference on Feb. 23-26 in San Antonio, TX.
@ntudornelson – Business Development Associate for @KemperSports Golf Course and Hospitality Management
@pgaofamerica – Official tweets of the PGA of America – The world's largest sports organization, comprised of 28,000 men and women golf Professionals.
@scpga – Welcome to the official home of the Southern California PGA. Stay tuned for important information, event recaps, photos, & more! Thanks for stopping by!
@TheNGCOA – The National Golf Course Owners Association is the leading authority on the business of golf course ownership and management. Get our attention — #NGCOA
@TroonGolf – @rickyleepotts & @krisstrauss tweeting for Troon Golf – The world's largest golf management company overseeing operations in 34 states and 28 countries.
@TylerPringle – Digital marketing and 3-putt specialist.
@WBOBrien – AZ native living the dream in San Diego. Enjoys man's best friend, surf, sand and Mexican food.
Golf Courses (Most of these are clients of mine. And if they're not clients, then they're good friends.)  I personally manage the @ArroyoTrabuco and @sbmunigolf Twitter accounts. Be sure to follow them!
@AnaheimGolf – For a true Southern California golf experience, there's no better choice than Anaheim with our two beautiful courses and complete range of clubhouse facilities.
@ArroyoTrabuco – High-end golf without the high-end price. Right in your backyard.
@DadMiller_Golf – Come enjoy Anaheim's most well maintained and price friendly course! With 18 beautiful holes, you're sure to enjoy the walk :)
@DadMillerGolf – Dad Miller Golf Course 430 N. Gilbert Street Anaheim, CA. 92801
@GolfDWGR – Official page of Desert Willow Golf Resort in Palm Desert, CA. 36 Holes of Award-Winning Golf, Palm Desert Golf Academy. Scenic Dining, Wedding and Event Venue.
@LosSerranosCC – Los Serranos Country ClubOffers an Unparalleled Golfing Experience. Our Two 18 Hole Championship Golf Courses Appeal to Golfers of all Levels & Ages #LSCC
@MaderasGolf – One of San Diego's only Golf Digest Top 100 courses for 2013-14, Maderas Golf club is just minutes from downtown San Diego.
@riverviewgolf18 – A family owned and operated 18 hole golf course located in the heart of Orange County California
@RobinsonGolf – LA County's Upscaled Golf Course. Two Award Winning 18 Hole Courses with A 25,000 Square Foot Club House.
@SanDimasGolf – Official Twitter Site for updates, news and specials from San Dimas Canyon Golf Course in San Dimas, CA
@sbmunigolf – Santa Barbara's beautiful, walkable, full service, 18-hole community golf course and practice facility.
@sf_golf – Strawberry Farms Golf Club offers Championship Golf in an unmatched natural setting, The OC's best kept secret for breakfast, lunch & dinner!
@Stevinson_Ranch – Stevinson Ranch Golf Club, located in the heart of California's Central Valley, is a reasonable driving distance from anywhere in the San Francisco Bay Area
@StevinsonRanch – #1 Golf Course & Golf Experience in California!!!
Golf Fanatics
@ADePallo – Philadelphia Born & Raised. U of A Grad #BearDown. Social Media aficionado for @ClevelandGolf & @SrixonGolf. Thoughts are my own.@Petedrotar – USGTF Master Pro/.Fromer Tour Pro/,Owner of Squire Golf/, First Tee Coach /1+Putting/Retired Gunny Sargent /USMC/ VNVet/ U of M /Bama fan!
@golfblogspotUK – 

Golfblogspot.co.uk

 

 is spot on for all the latest golf news, golf scores, results, videos & blogs
@GOLFFOODADDICT – Host of @golfshowirishtv on @irishtv, founder #irishgolfdebate, weekly golf columnist at @thecontel and @airbnbhost. Views my own. Proud Waterfordian.
@HalleeGolfMan – Media Consultant-Maine Today Media, House Of Hallee paintings, Love everything golf, Patriots, Bruins, Red Sox, Celtics…
@HOGGOLFBLOG – One of the world's leading golf blogs since 2004
@mgtruth – Allum (nee Colville) I'm a 57yr old wife to Paul, and mother of 2 adult children. I play golf (poorly but obsessively) and I'm a volounteer counsellor.
@mikejtucker00 – Passionate about Scotland and memorable experiences that fully engage all of the senses. Personal account entirely my opinions not representative of my employer
@RuMacDonald – Golf Tourism Scotland Young Person of the Year 2013. Host of a weekly podcast that talks Scottish golf travel – @scotgolfpodcast.
@ScotGolfPodcast – A golf travel podcast & website helping you plan your golf trip to Scotland, The Home of Golf. Listen to the weekly podcast on iTunes: 

http://

ow.ly/28pu3z

 

@seanogle – Currently doing the stuff most people just talk about doing…
@spin_47 – I am The Editor of @ProGolfNow a division of The @Fansided Network.and Sounds of the Mountains, an Appalachia Music Blog
@TheGolfSpace – One of the first golf bloggers! 

http://

HookedOnGolfBlog.com

 

 and 

http://

TheGolfSpace.com

 

 –  @HOGGOLFBLOGand @thegolfspace  Golf expert at 

http://

golf.answers.com
Golf Industry
@2ndGuyGolf – Golf gear with a purpose | 100% of net profits go to charities | Founded by former MLB pitcher Russ Ortiz | #YouBuyWeGive
@3MeninaBunker – Funky, Modern Website designed and run by a group of Golf Mad Lads – Providing Deals & Offers, Course and Equipment reviews, Tips, Industry news & More
@3upgolf – We help you enjoy the game of golf. Family owned and operated.
@AceofClubsGolf – 

http://www.

TheAceofClubs.com

 

 – Custom Built Golf Clubs since 1997 

http://

facebook.com/TheAceofClubsC

ustomGolf

 

…
@BillConwell – VP – Special Projects @Back9Network – Business Developer with Passion & FUN!
@chandler_colin – I AM A INSPIRATIONAL BLIND GOLFER I HAVE CHOROIDEREMIA http://colinchandler.weebly. com I LIKE GREYHOUNDS HORSES MUSIC FOOTBALL ATHLETICS I INSPIRE
@golfgal – I love playing golf, watching golf, writing about golf, reading about golf, reviewing golf products & courses and helping golf companies market themselves.
@Golflife – Tune In Each Week For Updates from Golf, Golf News, Golf Tips, Equipment, Travel, PGA Tour. Like us on Facebook. 

https://www.

facebook.com/golflife

 

@sherylgolf – Business, Marketing Consultant Author of the Pros Guide to Marketing & FUNdamentals of the Party Business
@SouthlandGolf – SoCal's No. 1 source for golf news, events and entertainment. Tweets from Editor John Dunphy
@TheGolfChick – Obsessing & writing about golf since 2005. (The Golf Chick™) Tweeting about anything.Also @TheGunChick
@wcuebas – Reviewer for 

http://

Golfballed.com

 

 / Black Widow Ambassador/#BlessedMan
Golf Instructors
@mentalgolfkeys – Michael Anthony is author of The Mental Keys – Lower Your Score While Driving Your Car – Results Guaranteed.
@SeanLanyiGolf – PGA Playing & Teaching PGA Professional based in Southern California. Partnered with Black Gold GC, TaylorMade Adidas Golf, Matrix Shafts, Sub70USA.
Golfers
@AdamKingsley72 – Sports, sports, sports..Niner Nation.
@EstebanEtoledo – This is Esteban Toledo's Official twitter account. God bless and look forward to what the future holds for me and my family in 2014.#family#god#ETFF-Foundation
@gmolinarogolf – Born in Italy. Raised in Kenya. ASU Graduate 2012. 2014 @LPGA Rookie #golf #SunDevils #AnimalLover
Greenskeeper.org – I manage the Facebook presence for Greenskeeper.org
@GKCourseReviews – 

http://

Greenskeeper.org

 

 is a FREE online golf community providing recent golf course reviews, photos, maintenance alerts – mobile launching July
@GKSoCalGolf – 

http://

Greenskeeper.org

 

 is a FREE online golf community providing aeration alerts, golf course reviews, photos, free handicap tracker, and much more!
@GolfNomadBAA – Follow me as I pursue my ultimate goal of playing golf in all 50 states, as well as review courses throughout California.
@Greenskeeperorg – Free online community of over 65,000 golfers. Golf course reviews, aeration alerts, golf specials and more. Mobile coming in September.
@keith6pez – Just another dude.
@ringworld_ace – By day I am a mild mannered Packaging Guru for the Optical Disc (CD and DVD) packaging markets; by night I am just your basic frustrated golfer.
@ringworldGK – Chasing a little white ball, one hole at a time.
@Rob1563GK – Golf Hacker, member, 

http://

Greenskeeper.org

 

, fan of UNLV, Knicks, Braves, Chargers #vegasbaby
Superintendents:
@StephenTucker7 – Works in the Turf Equipment Management business.
My Golf Twitter Accounts
@19thHoleMedia – We help golf courses reach more golfers, build stronger relationships with current ones, all while promoting the game of golf.
@socialgolfcours – The Social Golf Course. 21st Century Golf Course Marketing with Social Media. By Zeb Welborn of 19th Hole Media and John Hakim of 

http://

Greenskeeper.org

 

.
@ZebWelborn – Owner – Welborn Media. Host – Defining Success Podcast. Owner – 19th Hole Media. Author – The Social Golf Course. Entrepreneur, Golfer and Educator. #SocialGolf
If you've never participated in a Twitter chat before, learn how to participate in #GolfChat here.
In golf chat we hope to share, discuss and improve the game we all love so dearly, so be ready to bring on your attitude, your insight and your passion for the greatest game every Tuesday night from 5pm to 6pm PST.
Look forward to chatting with you.
This post will be updated regularly to include more Golf Twitter accounts to follow in 2015.
If I missed anyone, please include them in the comments below.
And if I missed you, I'm sorry.
Include your Twitter name in the comments below too!
Share This Article!
Team 19th Hole Media, comprised of Gary Christman, Kenny Donovan, Mike Quiroz and myself, Zeb Welborn won the first ever Bunkers Paradise Charity Golf Tournament for the Special Olympics of Southern California on Sunday, October 13.
Roughly 50 golfers competed in the event held at San Dimas Canyon Golf Course.  The event started at 1pm and ended at dusk with the raffling off of some great golf prizes for the golfers that attended.
Our group was the first to tee off and had someone in our group poised to win all of the closest to the pin and long drive contests, but none of us won.  We did; however, shoot a 14-under par 58 to tie for the low score.
The round was filled with great drives by Mike Quiroz, great approach shots by Kenny Donovan, a great short game from Gary Christman and I helped out a little bit to fill in the gaps.  It also helped that we all made a lot of long putts.
We couldn't be happier to have entered the contest and had such a great time, with a great group of golfers for a great cause.
I have known the tournament organizer and Editor-in-Chief at Bunkers Paradise, Ken Lee, for some time now.  Ken introduced me to Kate Hughes, who also competed and Gary Lee, who owns Lakers Nation and Bunkers Paradise.
I'd also like to say thanks to San Dimas Canyon Golf Course.  Ken and I became acquainted through Twitter and when I signed on to manage social media at San Dimas Canyon Golf Course, Ken wanted to make the course the home course for Bunkers Paradise to which General Manager Trip Stevens agreed.  Just a few months afterwards, Bunkers Paradise was holding their first ever golf tournament bringing 50 golfers to the course.
Thank you San Dimas Canyon Golf Course and Trip Stevens for working with me and Bunkers Paradise to help get this tournament off the ground and thank you Bunkers Paradise for choosing San Dimas Canyon Golf Course to host your tournament!
This took place in October of 1992 …
Back in the day when Dave & Jeff Kelley, Larry Velte and I had a regular Saturday starting time on the north, we would team up against each other. This particular day, Dave and I teamed up against Larry & Jeff…
It was a very windy day… Due to the wind, we had an erratic match going, with the lead changing back and forth. We approached the par 3, 12th. Dave and I had the tee, set at 185 yds.. The wind was almost at gale force, in the direction of the green.
Dave selected a club and was getting ready to tee off… I interrupted and asked "Dave, what club are you hitting…?" .. Dave answered "5 iron.".
I said… "Dave.. don't you feel that wind? that's WAY to much club…" Dave asked: "What club are you using..?" I responded "7 iron…" and wouldn't let up…
Dave backed off and selected another club… and was getting ready to tee of again. I asked… "What club do you have now?" Dave responded.. "6 iron" Dave… (I ragged on him) "THAT'S WAY TO MUCH CLUB…"
Dave, a little irritated by now, backed off and asked again…"WHAT CLUB ARE YOU USING?", I responded again 7 iron…"
Dave went to get another club… and I figured I might as well tee off…which I did… and badly. Shanked the ball off to the right..
Dave steps up to his ball… makes great contact…. hits the green… takes 2 bounces…goes in the hole..
I asked…."Dave…What club did you hit?" Dave responded "7 iron." …… But I just used it to show you that you were WRONG!!!! I don't remember who won the match…
Anecdote: The following week, unbeknownst to Dave, I hid a bottle of champagne in my bag… We approached the 12th … I popped the bottle
We all toasted Dave's first Hole-in-ONE.. and still his only…
–Bob Pouliot
Do you have a 19th Hole Story you'd like to share?  Please contact me to post your story of an experience you had on the golf course.
Share This Article!
Zeb Welborn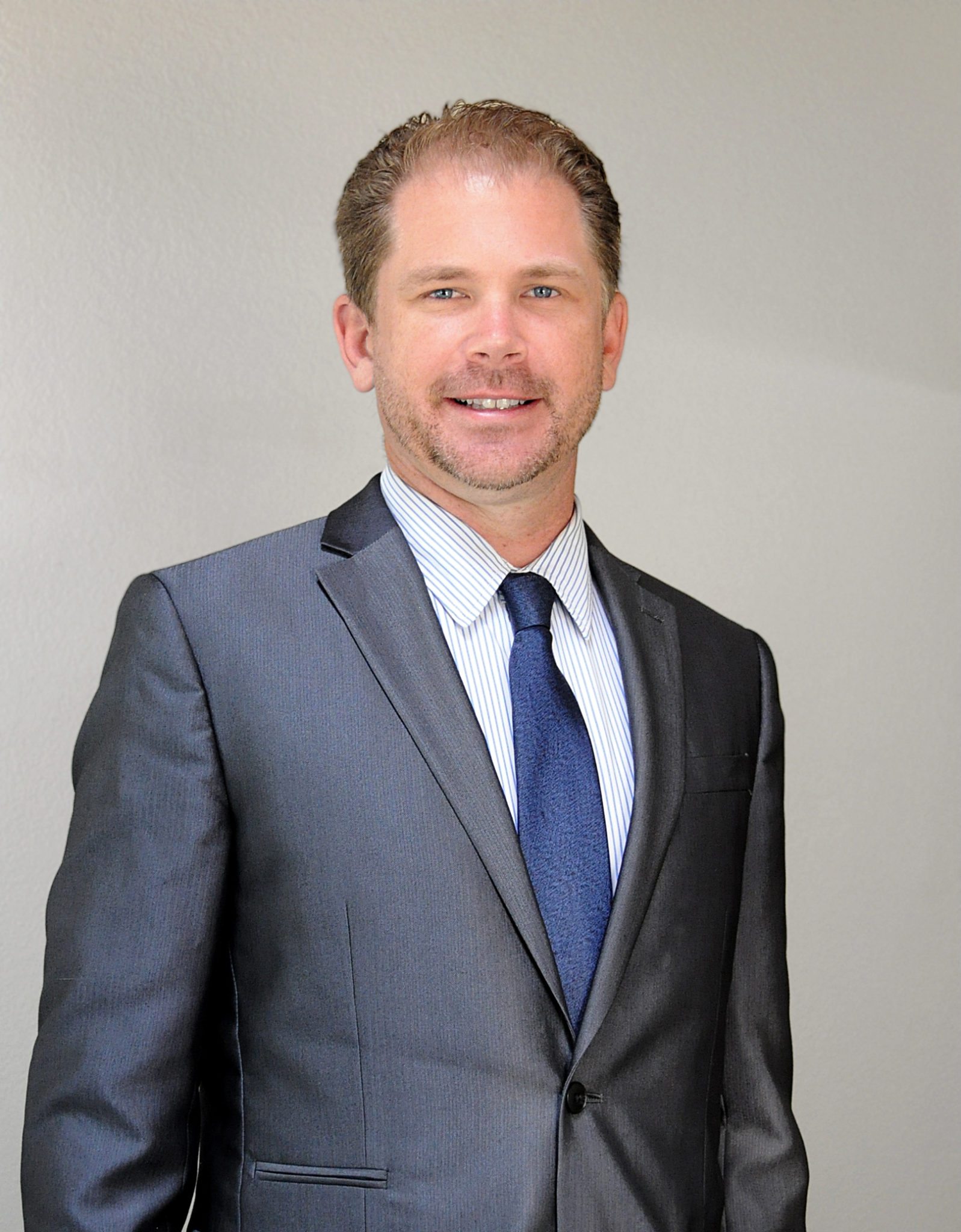 Zeb Welborn is the founder of 19th Hole Media, author of the Social Golf Course, president of Welborn Media and the host of the Twitter Chat, #GolfChat. Find out more.